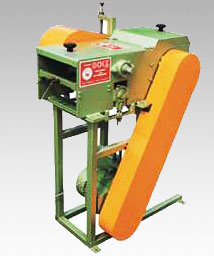 Description:
Residual Wire Machine
The residual wire machine serves for the production of steel fibers for fiber concrete technologie, which is produced from segmental wire or wire.
Large grooved wheels to reduce the bending resistance of the wire.
The machine is driven by means of an infinitely adjustable motor. Over regulating wheels can the speed of the machine to be continuously adjusted.